Are Expensive Hearing Aids Worth It?
Getting value for money is very important whenever we buy a product.
Small and hidden hearing aids
at Listening Lab Singapore are custom-fitted to your ear canal.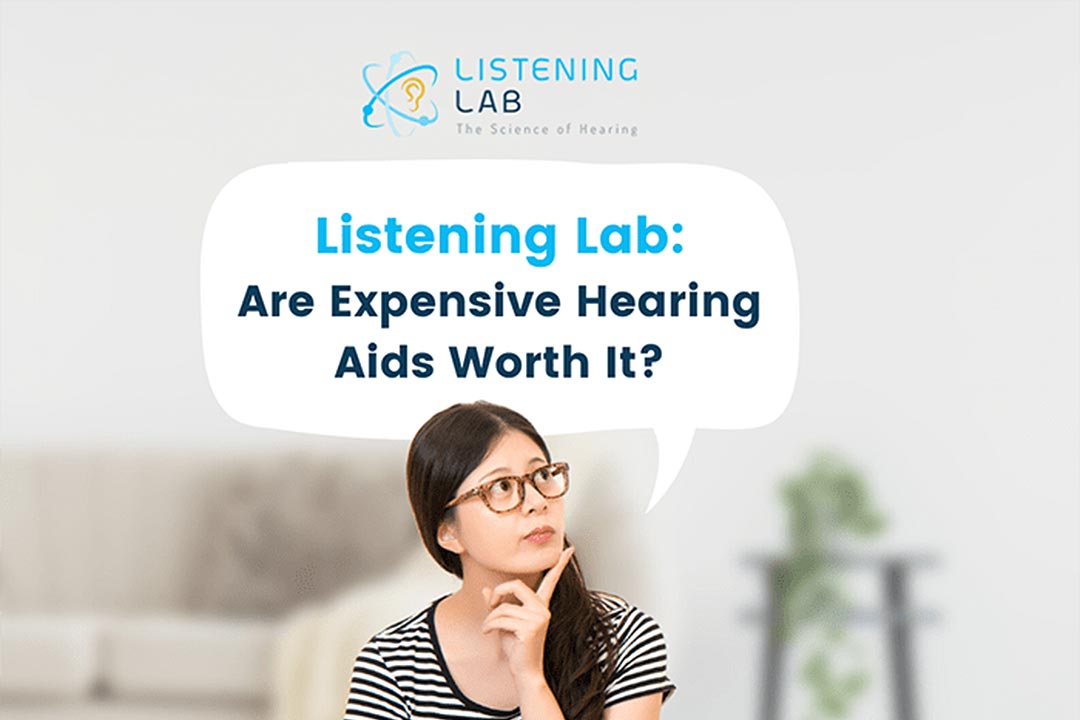 When it comes to hearing aids, prices may fluctuate depending on quality and market conditions. It's pretty normal to look at price tags when buying a set of hearing aids. Selecting between cheap and expensive hearing aids in the market can make or break your experience. So, it's better to use your due diligence when buying one.
Get To Know Hearing Aids
Regardless of the brand of hearing aids, one thing to watch out for is the feature of hearing aids. Start asking yourself: Is it worth buying? Hearing aids are primarily used to assist people who suffer from hearing loss by eliminating listening barriers, especially in busy environments. Hearing care rehabilitation centers in Singapore offer initial assessments or hearing tests to identify problems early on. Doing this helps to determine which hearing aids are good whether you stay in a residential or commercial area.
Cheap vs. Expensive Hearing Aids
It is important to see whether or not hearing aids are free from any manufacturing defects. All these products have undergone strict quality control before introducing them in the market. Superior quality can be seen in both cheap and expensive hearing aids. Prices may differ depending on factors such as features, benefits, and brand.
Typically, manufacturers that have incorporated newer features in their hearing aids cost more than ordinary ones. Yes, they are pricey since these hearing aids can be more beneficial than the previous models in the market. Remember this: If the pros outweigh the cons, expect that prices could skyrocket.
With cheap and expensive hearing aids, the hearing impaired will have more options to choose from. For someone who has a low budget, a hearing aid with basic functionalities can already be useful. On the other hand, others can take advantage of advanced features like AI, sound enhancement, Bluetooth, and more.
Affordable Hearing Aids And Where To Buy Them
At the Listening Lab, we do have regular hearing aid promotions that would help people to save money when buying a pair of hearing aids. This way, you get high-quality products at fair prices. For more information, you may call us at +65 68175100 or visit one of our hearing care centers in Singapore.
Selective hearing, also known as "auditory selective attention," is the ability to focus on specific sounds or voices while tuning out others. Learn more...
We get it, premium hearing aids can be quite an investment, but are you really saving money with an OTC hearing aid alternative? Find out...
Before you go straight to the counter and grab yourself a pair of OTC hearing aids, learn why having an Audiologist check your hearing first matters.